Long time no see! I thought it about time I updated this as it seems I haven't made a stitchy update in....ohhh...centuries. And yes, I have been stitching some, despite being wrapped up in my drawing tablet (there's a link to my art album in my sidebar by the way...if you're interested!) So here's what I've been stitching on (Blogger's being a bitch and won't let me upload piccies, so I've had to fall back on good ole Photobucket for these - clickable thumbnails) -
First up, a little progress on Dawn Fairy...not a whole lot, but I finished off the bottom of her skirt, one sleeve and the butterflies -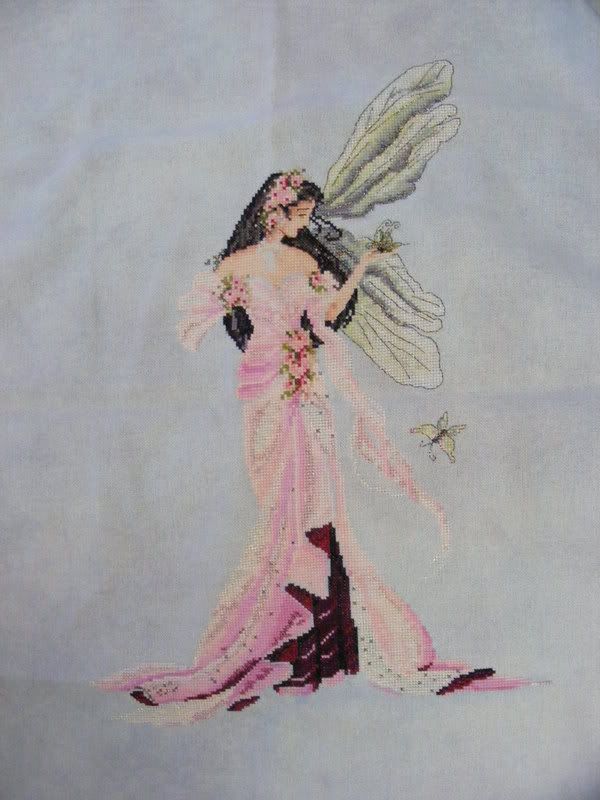 Progress on Pompeii Garden. I'm determined I'm going to finish this damn thing this year or die in the attempt! I've done the top left corner with the pillars and sky and stuff, and most of the top right corner too...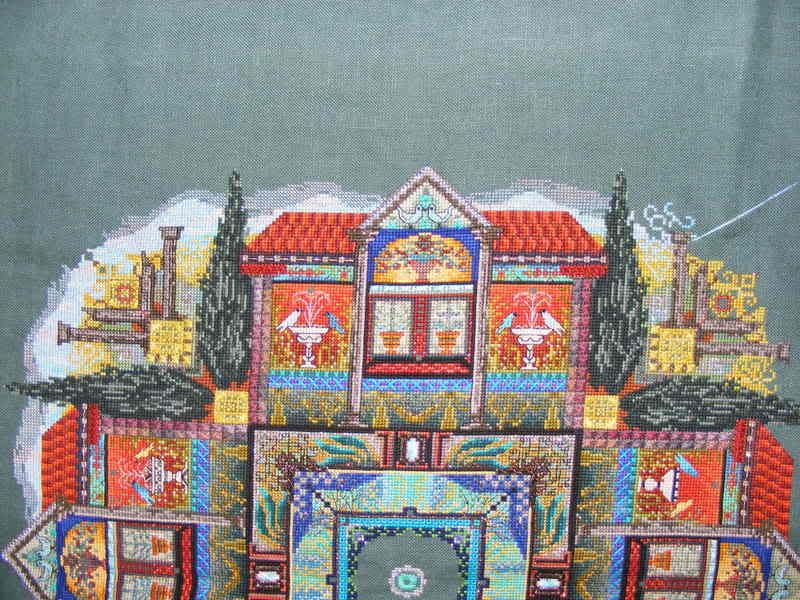 And finally, Forgiveness. This is so much prettier in real life than it looks in the pic. Unfortunately I find I get bored quite quickly when I'm working on it so progress isn't fast.
I desperately want a new start, but I've decided I want to finish some stuff first. I felt my WIPs were getting out of hand last year - I know some people have dozens and don't worry about it, but it was making me uncomfortable so I've been trying to whittle them down.
I'll try not to leave it so long before the next update!